Recover value worth 100x the fee
Save 1000+ hours
Our participants annually reclaim 500-1,000 hours, equating to savings of Rs. 5-10 lacs or $25k- $50k (at a conservative Rs. 1000/$50 per hr).
2x work in half the time
With increased focus, complete tasks in half the time, or less. With less time wasted and fewer interruptions, productivity will see a huge spike.
More calm, less FOMO
Experience greater calm, reduced stress, and lower FOMO. Don't just live better, but thrive.
Start living fully
Exchange aimless scrolling for the delight of living mindfully. Rediscover small joys of life, instead of living like a zombie.
Rajan's pledge
To ensure your success, for the next one year, Rajan will personally answer all your questions via audio, video, or text.

Better relationships
With less time spent scrolling, invest quality time in your relationships. Experience meaningful interactions, stronger bonds, and happiness.
How this program can help
Real results in just 4 weeks
In just 4 weeks, use neuroscience and habit psychology to break free from addictions and distractions built over years.
Step-by-step guidance
Learn the exact actions to handle cravings, break old habits, and be in control. Precise instructions, no guesswork.

Fine-tuned over years for maximum impact
Over 3 years, with 1000+ participants taking this program, we have fine-tuned it to really deliver.

We support you, every step of the way
Whatever challenges you face, you are not alone – for one full year, we will answer all questions so you overcome any obstacle in your way.
Fee: INR 12,000 INR 7,500
USD 150 USD 95
* 2 week refund period
How does this program work?
Break deep-rooted digital addictions using habit psychology, mindfulness, and neuroscience
Here is what you get
38 video lessons and 9 modules

Exercises after each concept, including 5 spreadsheet templates

Bonus: 5 How-to guides to handle tricky problems (e.g., Netflix binge)

Rajan will answer all your questions for 1 full year (via video, audio, or text)
4 live Q&A sessions on Zoom with Rajan Singh
Understand baseline habits and behaviours
Scientifically understand how habits work
Identify and map your habit loops
Weaken habit patterns by making your devices less rewarding
Create a custom plan for using your devices
Reset and rewire, build focus
2-week digital detox to reset digital habits and addictions

Break each step of the habit loop with specific action steps
Overcome cravings without depending on willpower
Step-by-step exercises to rewire your brain
Rebuild your focus with weekly focused reading sessions
Based totally on practical exercises
Concepts build sequentially on previous knowledge
Exercises after every new concept
Precise instructions — no guesswork
Simple and easy to implement — we demystify everything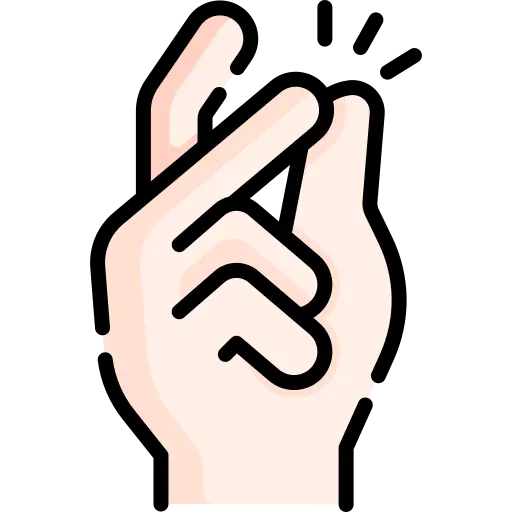 We make it easy for you
Program fine-tuned over many years to ensure that it works, so you don't have to waste your time.
Habits are like deep grooves in your brain. Can't be broken just by willpower. This program rewires those habits.
The value of time saved in two weeks will cover the cost for many people. Why delay and waste your precious time?
Fee: INR 12,000 INR 7,500
USD 150 USD 95
* 2 week refund period
Invaluable bonus content
☑️ How-to-guide if you extensively use your devices at work
☑️ How-to-guide to avoid getting sucked into a rabbit hole
☑️ How-to-guide to avoid a Netflix binge
☑️ How-to-guide if you need to constantly check emails or messages
☑️ How-to-guide to avoid task-switching for uninterrupted focus
☑️ How-to-guide on using accountability techniques for motivation
This bonus value is itself more than the program fee
Ambitious professionals
Young professionals addicted to social media and messaging apps, caught up in doomscrolling, and unable to focus. This is wrecking their career and happiness.
Distracted leaders and managers
Senior professionals trapped in Slack, emails, and WhatsApp, unable to focus on real priorities and big-picture questions.
Remote workers and freelancers
Without externally enforced discipline and work-life boundaries, people who struggle with digital distractions, multitasking, and dwindling productivity.
Social media addicts
People who spend hours scrolling social media feeds, compromising their mental health, personal relationships, and productivity.
Designed for busy people
 Fast results, low time commitment
The program requires just 2 hrs a week (1 hr per module)
Do the exercises during your normal daily routine
By 3rd week, many people save 10-plus hrs hours weekly, and experience improved focus
Note: You have to do the exercises without compromise
With 2-week refund policy, decide easily
We want you to make an informed decision. And the best way is by going through the program.
So we give you a 2-week refund period, which will easily help you see if this program is right for you. If it isn't, just email us and we give you a 100% refund — no questions asked.
Fee: INR 12,000 INR 7,500
USD 150 USD 95
* 2 week refund period
What participants say
* Note — the program was earlier called Reboot.
1,000 plus people have done this program. Most call it 'life-changing'.
Frequently Asked Questions
When can I start the program?
We will send you the login details within 24 hours of making the payment. You can start as soon as you receive this info.
What changes can I expect after the bootcamp?
After you finish the bootcamp, you will gain crystal clear clarity about your current digital habits. You will also prepare a custom digital usage plan that works for your life. Our focus-building reading exercise help you regain the ability to focus deeply on a task.
Once you get your digital habits under control, you will see free time opening up in your day. During the bootcamp itself, many participants start using this free time to work on their personal and professional goals.
After the bootcamp, you will acquire the mindset of discipline and mindful living.
Why can't I just use willpower or use some app blockers?
You have built these addictive digital habits over the years, which have rewired your brain. Hence, your habitual actions are often fairly automatic and might happen almost unconsciously. Therefore, just willpower will not work.
Also, when your mind is looking for distractions, just an app-blocker is not enough — unless you rewire your brain, it will find some way to distract itself.
What help and motivation can I get to complete the program?
We will give you a motivational technique called WOOP and ask you to commit to a schedule.
We also give you a how-to guide on using accountability to improve motivation
What if I can't stick to the newly built habits after the four weeks?
We give you guidance on how to stick to the program
Also, for one full year, you can ask any question. We will help you troubleshoot any problem you might be facing.
What if my cravings come in the way?
Cravings are the core part of the problem. So we give you a specific techniques to handle cravings. Also, we give you a technique for make your apps and devices feel less rewarding. That will also bring down the craving.
My situation and work are different from other people's. Will it work for me?
In this program, you make your own customized plan for your needs. Hence it can be suited to any needs.
We have bonus content in which we address many special situations people face, e.g., people who need to constantly keep checking their messages.
If you run into issues that are not adequately addressed by the program, you can ask unlimited questions and Rajan will answer them all. Any problem you have — we will help you troubleshoot.
How does the program work? What do I have to do?
Once you enroll in the program, we will send you detailed information on how to go through the program.
The curriculum is designed in such a way that you can do it at your own pace, completely according to your convenience.
You will do a lot of exercises during the course of the bootcamp. You must complete all assignments before the deadline and submit to us.
We will provide Q&A support to you, via email. You will also get to interact with Rajan during the 4 live group Q&A sessions that are included in the program.
Will I find the time to do this program? I am very busy.
This program is to-the-point, and designed for minimal time commitment. You will gain back a lot more time than you will invest.
Is this a video-based course or a live course?
This is a video-based course that you do in your own time. We found this to be more effective as it gives you the flexibility you need.
What if I feel that this is not the right program for me?
We offer a 2 week period for you to experience the program, which is enough to judge if the program is right for you. If not, just send us an email and we give you a full refund.
Do you offer a refund policy?
Yes! We offer a 100% refund if you withdraw from the program within 2 weeks of purchase. No questions asked.