Journaling for a Happier Life
Online program to build a daily journaling habit.
Make journaling a daily ritual through recorded program content, follow-along exercises, and accountability from HabitStrong team.
Fee: INR 5000 INR 2500
USD 60 USD 30
* 7 day refund period
Program includes:
4 group Q&A sessions (live) with Rajan Singh
8 journaling techniques for every life situation
Journaling templates
30 well-calibrated journaling prompts for self awareness and growth
8 powerful journaling techniques
Learn 8 journaling techniques with follow-along exercises to cement the practice.
Designed for self-reflection and growth
Carefully selected prompts that will set you on a journey of self-reflection
Designed by: Rajan Singh
Ex IPS Officer, Ex McKinsey
Wharton MBA, IIT Alumni
12 months access
Get 12 months complete access including all updates during this time
What's included in the program?
8 powerful journaling techniques
Learn 8 carefully curated techniques to delve deeper into your thoughts, emotions, and experiences
Use journaling to enhance mental and emotional wellbeing
Discover how journaling can assist in setting and achieving goals
Develop a balanced perspective on life through journaling practice.
Practice with follow-along exercises
Develop journaling as a daily habit with our carefully designed exercises
Gain the skills and motivation to continue the practice
Learn practical mental strategies to stay on track, even when obstacles arise
Incorporate journaling into your daily routine for long-term benefits.
Interactive LIVE Q&A sessions
Get access to 4 LIVE Q&A sessions with Rajan Singh (conducted every fortnight)
Get your doubts cleared in real-time
Ask questions anytime via our Q&A form and receive prompt responses
Accountability
Assigned HabitStrong Support Person to provide accountability
Follow-up to help stay on track and submit assignments
Additional accountability to ensure timely completion of the program
Personalized support to make sure you're getting the most out of the course.
Free templates and 30 journaling prompts
Access to PDF templates for journaling
30 curated prompts to touch every aspect of life
Journaling prompts designed to build self-awareness
Helps plan for the future and improve overall well-being
Systematically designed program with step-by-step guidance
Go through the content at your own pace
12 month unlimited access to program content and future updates
Strong Q&A support and accountability from our team
Chance for live Q&A with Rajan Singh
No fluff, only results
Experience real change
Why did I build this program?
As someone who has made journaling a daily practice, I can attest to the transformative power of this simple yet profound habit.
For me, journaling has been a source of clarity during difficult times, a means of gratitude for the good in my life, and a tool for self-reflection and personal growth.
It's no wonder, then, that journaling is also one of the most popular and highly-regarded components of our Become a Morning Person bootcamp. The feedback we've received from participants has been overwhelmingly positive, with many noting how journaling helped bring greater awareness and perspective into their lives.
With this in mind, I have designed this online journaling program as a DIY version that allows you to build the habit of journaling at your own pace and in the comfort of your own home.
Whether you're looking to improve your mental and emotional well-being, set and achieve goals, or simply find more balance and perspective in life, I believe that this program has the power to help you do just that.
Who will benefit from this program?
Anxiety can happen to anyone, at any age. If you identify with any of the categories below, this program can help you. This is an informational program, suitable for people with mild to moderate anxiety. If you feel you need the services of a therapist or a doctor, this program is not a replacement for it.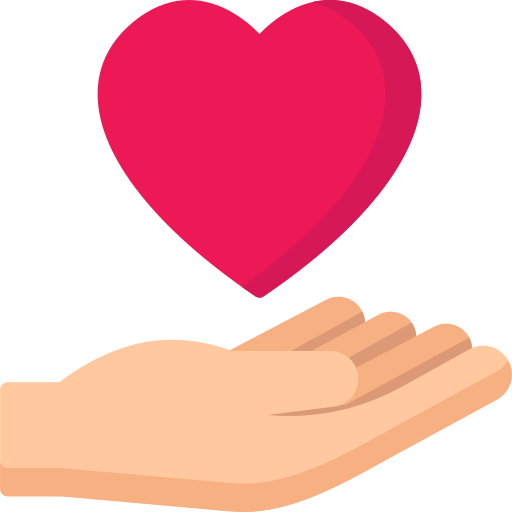 Improve well-being and relationships
You want to improve your mental and emotional well-being
You want to build better relationships with your partner, friends, and family
You want to alleviate stress and become happier
Achieve personal and professional goals
You are looking to progress in your career
You want to build better skills and improve your life, and you want clarity on how to go about it
You want to set clear goals and be accountable to yourself
Bring a sense of order in your life
You feel overwhelmed, your life is out of control
You know you must organize your life better, but you don't know where to start
You want to clearly identify areas of life that need improvement
Understand yourself better
You want to gain deep insight and awareness into who you really are
You want to identify the usual inner thoughts and patterns of behaviour you fall into
You want to build a life plan suitable for your core beliefs and personality
Frequently Asked Questions
When will the program start?
You can start from the very next day after you make the payment. We will email you the enrollment details and how you can login to access the content.
How long will I have access to the program?
You will have 12 months access to the program including all updates made during the time.
When will I be able to interact with Rajan Singh?
Every fortnight, we conduct a LIVE Q&A session with Rajan Singh which you will have access to. As part of the Journaling program, you will get access to 4 such LIVE sessions.
Who will I contact if I have any questions during the program?
As soon as the program starts, you will be assigned a personal HabitStrong Support Person who will follow up with you to help you stay on track. You can access your support person any time during the program.
If you have any questions about the program, you can send them via our Q&A form and we will promptly respond.
Is there a refund period?
Yes, there is a 100% refund guarantee for 7 days from the start of your program. Send us an email within 7 days of enrollment and you get your money back, no questions asked.