Imagine a life without chronic anxiety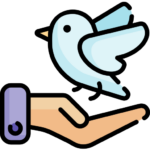 Taste freedom: Enjoy the mind at peace, free from unending anxiety.
Enjoy every moment: Feel life's joys, outside anxiety's shadows.
Boost confidence: Stand tall, with newfound clarity and assurance.
Start living fully: Stop avoiding anxiety-inducing situations. Let life bloom.
Our program can be your path from an anxiety-ridden existence to your dream life.
How this program can help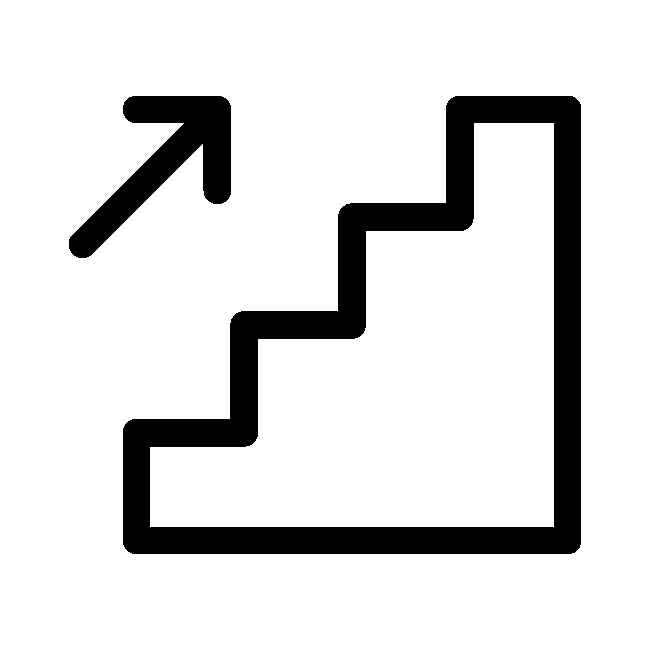 Step-by-step roadmap
We give you a clear action plan that you can tailor to your unique needs, combat your chronic anxiety, and reclaim your life.
Efficient and accessible
Instead of aimlessly searching on internet, find a consolidated, easy-to-follow program, accessible at your own pace, anywhere, anytime.
Deep-dive approach
No more superficial solutions. Our program digs deep, addressing the root causes of your anxiety rather than just alleviating the symptoms.
Empowering tools
Gain access to powerful CBT tools usually unavailable to the public, and take control of your anxiety.
How does this program work?
Using cutting-edge science, this step-by-step program demystifies anxiety and helps you identify the root causes and then eliminate.
Here is what you get
41 video lessons with CBT concepts and easy-to-understand explanations
Guided practice — meditation and other exercises
Exercises you can do on your own
12 templates for practice exercises
12 months unlimited access
Any future updates to the program during access period
4 week satisfaction guarantee
The foundation: Understanding anxiety
Decode anxiety:

 Demystify anxiety and its three components, and better manage it by understanding the root causes and triggers.

Practical context:

 Learn how anxiety manifests in real life, helping you recognize and address it effectively.

Easy to understand:

 We simplify complex scientific concepts using simple language, so there is no mystery there.
The tools: Mastering practical techniques
Tools & techniques: Learn a wide range of techniques to identify the root causes of anxiety, our dysfunctional responses, and how to address them.
Hands-on practice: Practical exercises for real-world situations, that you can confidently apply.

Step-by-step approach

: We guide you through a gradual, logical process that builds your anxiety management skills, taking you from overwhelmed to confident.
Pace: One step at a time
Your pace, your time:

Take your time to learn the techniques taught here at your own pace, as each person's anxiety responds differently – no rush.
Structured learning path: The program starts with concepts followed by practical exercises, so you know what to do and why.

Personalized plan:

Complete all exercises and you'll walk away with a plan you can tailor to your unique needs.
Outcome: Regain control and peace of mind
Empowered living:

You won't be at the mercy of your anxious thoughts. Get back in the driver's seat, facing anxiety-inducing situations with increased confidence.

Build resilience:

No matter what challenges life throws at you, these tools will equip you to better handle them.

A new outlook:

By understanding and managing your anxiety, you'll see life through confidence, not fear.
Fee: INR 16,000 INR 9,000
USD 200 USD 110
* 4 week refund period
Trying to decide if this is for you?
If you face any of the problems below, this program can help.
Note: This program is for mild to moderate anxiety. It is not a replacement for therapy or treatment.
Constantly concerned
If you're burdened by persistent worry, fears, and negative thoughts, this program can teach you techniques to quiet your mind and foster a more positive outlook.
Overthinkers and worriers
If you overthink, worry even about normal things, or get caught up a worry loop, this program can help you break free with tools
Unable to enjoy life
If you are unable to sleep, always feeling on edge, unable to enjoy life, or avoid certain situations out of fear, this program can help.
Physically strung up
If you're constantly battling physical tension, feeling stressed, struggling for calm and peace, this program can help you regain tranquility.
Check your anxiety score
Use this questionnaire to assess whether you will benefit from this program.
Download this questionnaire to assess whether you will benefit from this program.
You might be feeling anxious about several life situations – this questionnaire will clarify whether the program can equip you with the tools to deal with your anxiety.
The program is suitable for mild to moderate anxiety.
Fee: INR 16,000 INR 9,000
USD 200 USD 110
* 4 week refund period
With our 4-week refund policy, decide easily
We want you to make an informed decision. And the best way is by going through the program.
So we give you a 4-week refund period, which will easily help you see if this program is right for you. If it isn't, just email us and we give you a 100% refund — no questions asked.
Why did I create this program?
When I started researching for ways to deal with my anxiety, I discovered amazing cognitive behavior therapy (CBT) based tools that can help us handle our anxiety on our own. Yet, they are inaccessible to most of us!
In the absence of these tools, many people search online and fall for pseudo-scientific techniques, which only delays their recovery.
My belief is that these CBT based tools for overcoming anxiety should not remain as mystified secrets accessible only to therapists — we all deserve to benefit from them.
That is why I created this program — to bring real science to you, as an easy-to-understand, step-by-step program.
Reminder: This is purely an informational program and is not a replacement for treatment or therapy. If you feel that therapy is the right thing for you, please do explore that option.
An investment in your mental well-being
This program condenses a range of CBT techniques that a good therapist would teach over many months.
If you are suffering from chronic anxiety, this program is a great investment. When you are not feeling good, you spend a ton of money on entertainment and expensive vacations. But when you are anxious, nothing feels good.
Compared to that, for a little more than the cost of a flight ticket, you get a roadmap to freedom from anxiety. This freedom is priceless.
Fee: INR 16,000 INR 9,000
USD 200 USD 100
* 4 week refund period
FAQ – Freedom from Anxiety
When can I start the program?
We will send you the login details within 24 hours of making the payment. You can start as soon as you receive this info.
Is this program a replacement for professional therapy or medication?
No, this program is not a replacement for professional therapy or medication. This program provides a thorough understanding of anxiety and practical techniques based on CBT, and and is meant to be an informational program for self-help.
If you are dealing with severe anxiety, it's crucial to seek professional help from a psychiatrist or a therapist.
How long does the program take to complete?
This program is a completely self-paced online program, though 12 weeks should be a reasonable time-frame.
The actual duration will depend on how much time you need to imbibe and benefit from each technique. We recommend taking your time to fully grasp each concept and practice the exercises thoroughly. It does not matter how long it takes — the important thing is to practice the concepts properly.
I'm anxious by nature and feel that I'll always be anxious. Will this program help me?
No matter how anxious we are, our anxiety is not unchangeable. Our anxiety stems from our thoughts and hardwired habits. And if we change our thoughts and habits, we can change our anxiety. That is what we discuss in this program.
For that CBT is one of the best options:
CBT is based on exercises, which change the root causes of your anxiety.
CBT places an emphasis on helping individuals learn to be their own therapists. Hence it is a great self-help tool.
What if the techniques in the program don't work for me?
Everyone's experience with anxiety is unique, and what works for one person might not work for another. The program provides a variety of tools and strategies, so you can experiment and find what resonates best with you. If you're struggling, we encourage you to seek additional professional help from a therapist and/or psychiatrist.
Also, in the first 4 weeks, we give you full refund if you find that the program is not working for you.
How much time will it take to see the benefits?
Will I have access to therapists as part of this program?
No, Freedom From Anxiety is a self-guided program and does not include access to therapists or professional mental health support.
While our program provides valuable knowledge and practical tools for managing anxiety, it is not a substitute for professional therapy. If you feel that you need therapy, we strongly encourage you to seek it — this program is not a substitute for therapy.
Will someone help me with medical advice as I go through the program?
Unfortunately, we are not in a position to give you medical advice specific to your case, for which you need one-on-one consultation with a psychiatrist or a therapist. This is purely an informational program for self-help.
Do you offer a refund policy?
Yes! We offer a 100% refund in the first 4 weeks of the program — no questions asked.